ABOUT THE FIRM
In 2015, Attorney Gina Campanella founded Campanella Law Office, LLC. The Firm is inspired by a lifetime of experience growing up in a family that ran a small business/health care facility. It was established with the single purpose of assisting both health care professionals and small business owners with their daily transactional needs and it did not take long to build a national reputation for achieving unparalleled results.
The Firm consists of Ms. Campanella, Mrs. Hyde, and an incredible panel of "Of Counsel" attorneys. With almost two decades of exclusive experience in business, health care and real estate law, this boutique office is passionate about its work and fully equipped to provide its clients with a variety of services throughout New Jersey, New York, Vermont, Ohio and Pennsylvania.
Gina L. Campanella, Esq., FACHE
Principal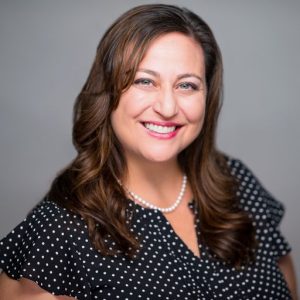 Ms. Campanella is a nationally respected specialist who dedicates herself to educating professionals on issues of business transactions and regulatory compliance. She focuses her practice on business law, health care regulatory and transactional matters, and residential and commercial real estate. She has extensive experience assisting clients with transactional services and regulatory compliance consulting and has provided general counsel services to small and large businesses, medical practices, professional societies and real estate clients alike.
Education
Seton Hall University, Masters in Healthcare Administration, Magna Cum Laude, 2012
Seton Hall Law, Juris Doctor, 2005
Union College, BA, History, 2002
Certifications
Social Media Certificate, Seton Hall University, 2021
Certified HIPAA Administrator, HIPAA Academy, 2016
Fellow, American College of Healthcare Executives, 2017
Admissions
State Bar of New Jersey, 2006
United States District Court for the District of New Jersey, 2006
State Bar of New York, 2013
District of Columbia, 2013
State Bar of Pennsylvania, 2017
State Bar of Vermont, 2018
Memberships
Wyckoff-Midland Park Rotary (President, 2022-Present)
American College of Healthcare Executives (New Jersey Chapter)
American Bar Association (Business Law Section)
American Health Lawyers Association
Greater Bergen Association of Realtors (Affiliate)
Awards
New Jersey Super LawyersTM , 2022,-2024*
New Jersey Super LawyersTM Rising Star (2014-2015 & 2017-2020)*
NJBIZ Leader in the Law, 2023
AVVO "Clients' Choice Attorney" (2016-2023) with an AVVO rating of "10 out of 10".*
Top 100 Attorneys 2022 – The Top 100 Magazine
"Best of Bergen" Attorney in Healthcare by Bergen Magazine (2017-2019, 2024)
"Best Business Attorney" in Business by SJBiz Magazine (2020)
"Awesome Attorney" in Business by South Jersey Magazine (2019)
Volunteer Work & Activities
Seton Hall University School of Health and Medical Sciences, Adjunct Professor
Seton Hall University, President's Advisory Board, Member
Pro Bono Partnership, Volunteer Attorney
Union College Alumni, Volunteer
---
Cristina N. Hyde, Esq., Partner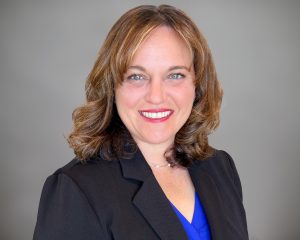 Mrs. Hyde represents our Ohio clients in the areas of business transactions, general counsel corporate representation, and real estate transactions.  First licensed in New York and New Jersey in 2002, she enjoyed a distinguished career in commercial and education law before deciding to devote her full-time efforts to raising her two beautiful daughters, during which time Mrs. Hyde returned to her undergraduate roots and focused her career on writing and editing.  She has combined her writing skills with her knowledge of legal practice as a Contributing Editor for Jury Verdict Review & Analysis for over a decade.  The firm welcomes her depth of experience in the areas of general commercial practice and education law.
Education
New York Law School, Juris Doctor, cum laude, 2002

Journal of Human Rights, Executive Editor

Emory University, BA, Literature and Italian Studies, 1999
Admissions
State Bar of New Jersey (resigned without prejudice), 2002
State Bar of New York (resigned without prejudice), 2003
State Bar of Ohio, 2008
Memberships
Military Spouse JD Network
Ohio State Bar Association
Volunteer Work & Activities
Waynesville Elementary Parent Teacher Organization, (President, 2021-Present)
4 Paws For Ability, Inc., Volunteer
---
Of Counsel
Nima Ashtyani, Esq., LL.M.
Nima specializes in litigation, mediation, and arbitration with a focus towards elder law  and estate administration matters.  He also assists clients with estate planning matters, including long-term care planning and Medicaid crisis planning. He is a Graduate of Seton Hall University School of Law and earned a Bachelor of Science in Business Economics from Rutgers University. He served as a criminal law clerk for the Honorable Patrick J. Roma, J.S.C. for the 2012-2013 judicial term and earned an LL.M. in Dispute Resolution from the prestigious Pepperdine University School of Law, Straus Institute.
Bar Admissions: New Jersey, New York, & California (inactive)
Contact: Nima Ashtyani, Esq., LLM
Mark R. Faro, Esq.
Mark is a trial attorney who has been practicing law in New Jersey since 2009. His areas of practice include personal injury, commercial litigation, Chancery Court litigation, and Municipal Court. He is admitted to practice in New Jersey and the United States District Court, District of New Jersey. Mark graduated Magna Cum Laude from Seton Hall University School of Law in 2009 and received his B.A. degree from Seton Hall in 1999. Prior to becoming an attorney, he spent multiple years as a reporter and editor covering finance in New York.
Bar Admission: New Jersey & US District Court for the District of New Jersey
Contact: Mark R. Faro, Esq.
Nicholas A. Stratton, Esq.
Nick brings a background in litigation to the firm's Residential Real Estate, Elder Law, and Estate Planning practice.  He has represented hundreds of individuals in consumer rights litigation, family and estate matters, and real estate transactions. Additionally, Nick is an active participant in Bergen County's Alternatives to Domestic Violence Program providing free representation to victims of domestic violence in Bergen County.  Nick earned his Law Degree from Seton Hall University School of Law and his Bachelor's Degree in Finance and Operations Management from the University of Massachusetts, Amherst.
Bar Admissions: New Jersey, New York
Contact: Nicholas A. Stratton, Esq.
Karen S. Wachs, Esq.
Karen represents medical practices and practitioners and small business clients as a litigator as well as a transactional attorney, including healthcare, ERISA, commercial real estate and business matters. Karen possesses a unique perspective practicing law and assisting clients based on combination of skills as a litigator and transactional attorney.  Her practice also includes detailed familiarity with FDCPA and state consumer fraud issues, company formations, contract review, and the preparing of related documents including corporate by-laws, operating agreements, and buy-sell agreements.  Karen's commercial real estate experience includes purchase and sale of properties as well as lease preparation, review and negotiation, and zoning applications.
Bar Admissions: New Jersey, New York, Pennsylvania & District of Columbia
Contact: Karen S. Wachs, Esq.
---
Strategic Partnerships
The Garlick Group
Cyber Security issues are becoming a day-to-day struggle for businesses, particularly for health care covered entities and business associates who must be HIPAA compliant. Recent studies reveal huge increases in hacked and breached data from common workplace sources.  Cyber criminals can cause expensive damage to your hard-earned business and result in major HIPAA fines and penalties. The Garlick Group provides cyber security services to ensure protection of your most important asset, your business.
Take Our Complimentary HIPAA Risk Assessment
Contact: The Garlick Group
Nelsonology
Nelsonology is a  managed technology services provider specializing in small & medium businesses.  Because of their size, small and medium sized businesses often can not find the quality technical support they require. Companies that service the small business market are frequently guilty of poorly trained staff, unresponsiveness, or improperly resolving long-standing issues. Nelsonology was created specifically to address these problems. To ensure the best possible service and believe in four key concepts: availability, responsiveness, planning for the worst, and outstanding customer service.
Contact: Nelsonology
Omni 360 Advisors LLC
How you spend your retirement can be impacted by your investment strategy, as well as the financial decisions you make during your lifetime. What you want to accomplish with your finances during your life is necessarily related to the legacy you want to leave behind. Because all of these areas rely on masterful coordination, an integrated solution increases your likelihood of success. Omni 360 Advisor is your­ One-stop shop for Investment, Tax, Estate, Retirement & Business planning. Let our in-house Certified Financial Planners™, Investment Advisors, Estate Planning Attorneys & Tax Lawyers design, build and protect a purposeful plan for Your Life & Your Legacy™.
Contact: Omni 360 Advisors